I had the opportunity to work with an exceptionally passionate and opinionated team with Dribe, an innovative vehicle tech company that offers a subscription service in Denmark.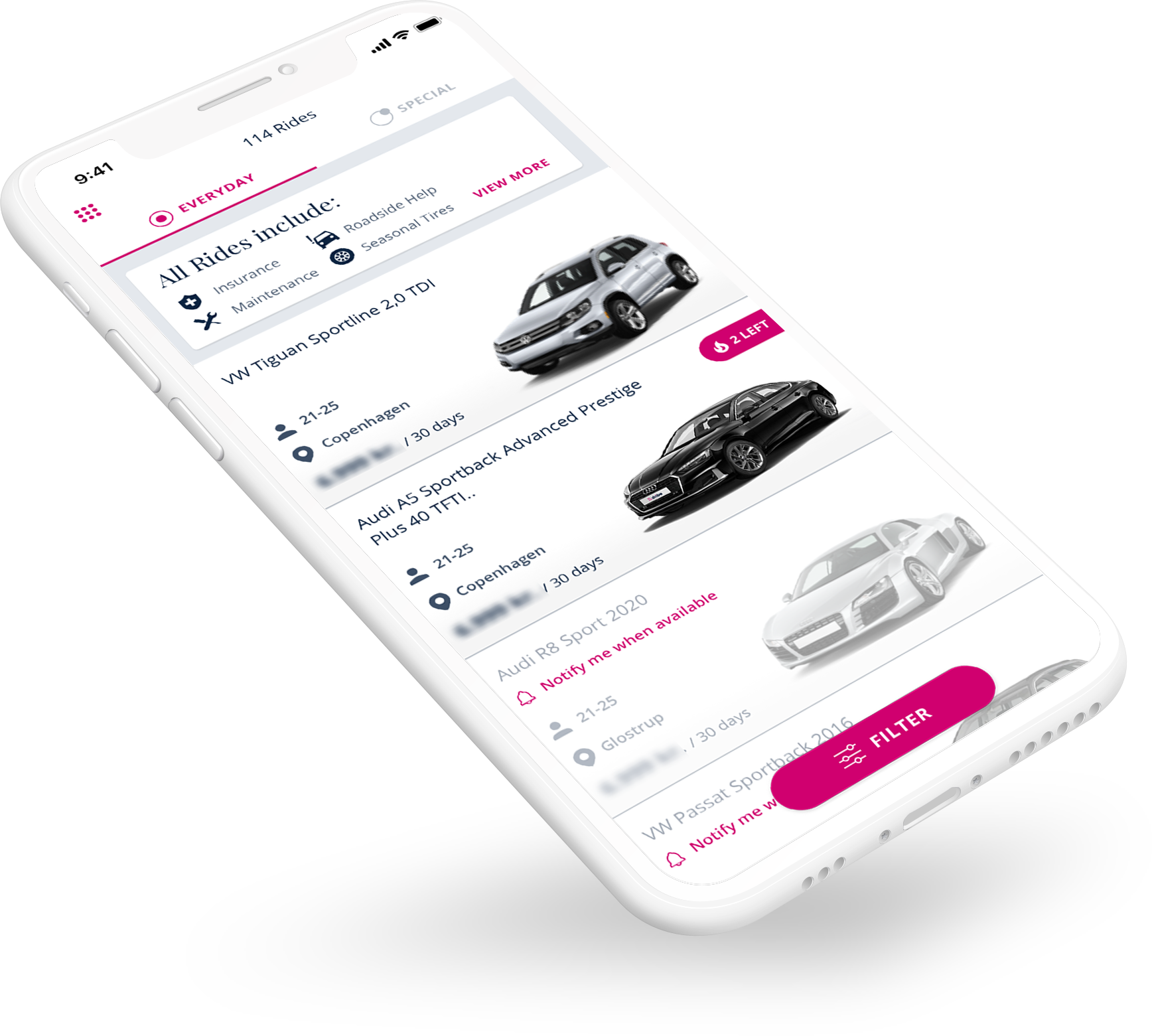 When I joined the Mutual Mobile team in August of 2019, the company morale was low and the contract for one of the agency's favorite clients was at stake. I was tasked with creating a component library alongside the latest feature called 'multiple locations'. 
As a design lead, it was my responsibility to ensure the effort was completed on time, prototypes were built, and the design team had the mentorship they needed to progress through deliverables. I organized collaboration sessions and consolidated the prior years of effort into a component library as a source of truth for the design team to leverage. This elevated productivity, momentum, team velocity, and morale. 
From this point on, new designers were immediately able to pick up these assets and create designs in a fraction of the time that was necessary when I joined. This additionally served as the framework to leverage and build on for other applications that add more value today. 
Through the efforts of the design team continually iterating on product and features, Dribe experienced ~400% growth in their subscriber base since Q3 2019. 
The team was thrilled when Dribe renewed their contract to allow for more creative and innovative opportunities for their product. 
Digital Agency: Mutual Mobile
Engineering: Brandon Halvorson 
Design Director: Selina Silvas
QA Engineering: Kunal Parashar 
Technical Director: Priya Kokku 
Program Manager: Rob Trotter
Project: Karen Rodriguez Montiel, Praneeth Vunyala