The Single Sign On initiative began in 2015 through teams that pre-dated my experience with Publicis Sapient. The work accounted for seamless integration from the
eCommerce 
partner site to their credit card site as well as partner deltas and specifications that enabled a white label wholistic approach. 
However, as the connection grows closer between the partner site and credit card site there is a need to simplify and explain the experience for the different use cases. 
The work below is a case study on 
c
reating a process for customers to easily connect their eCommerce and credit card accounts. Enabling multiple 
account 
management with a single set of user credentials and one sign on.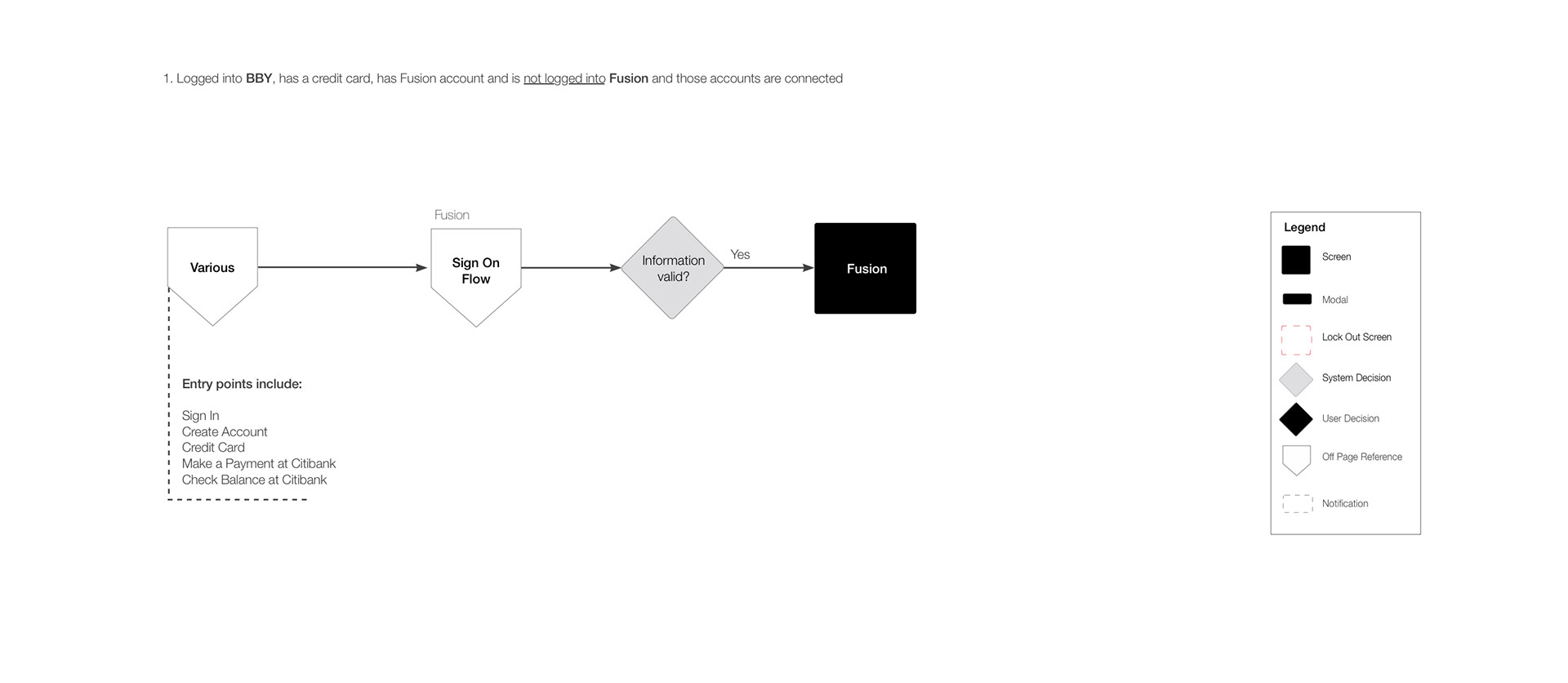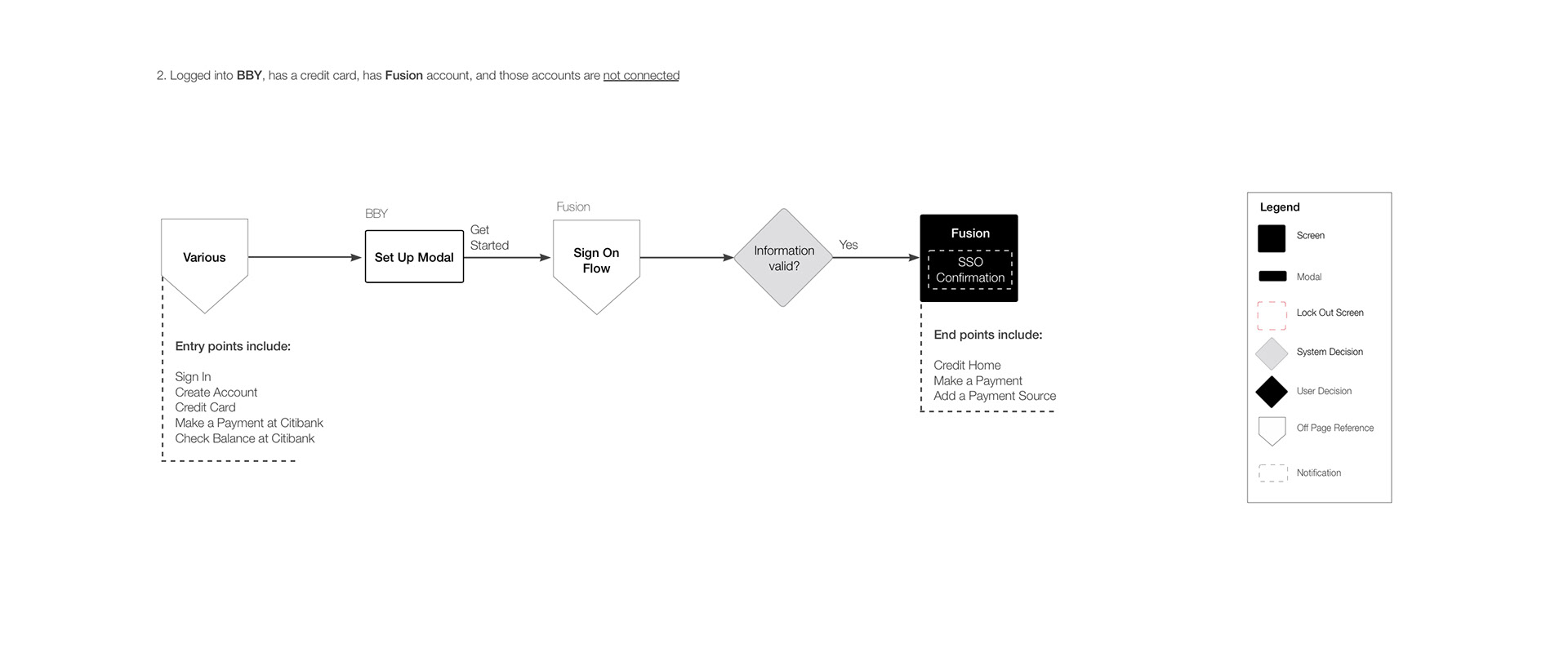 Process Work

: Site Mapping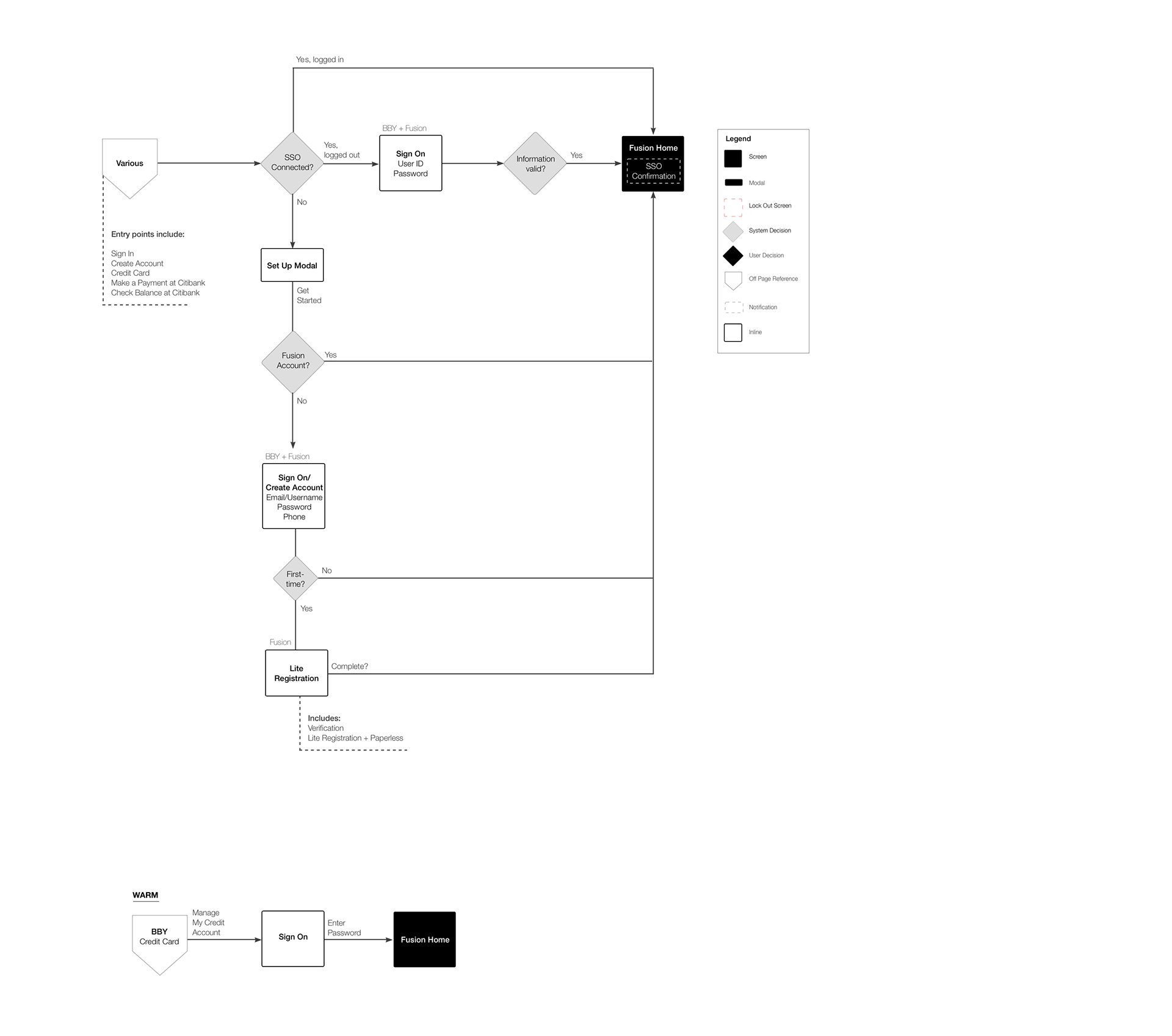 Digital Agency: Publicis Sapient
Executive Creative Director:

Michael

Brandt
Director of UX: Kristin Miller
Senior User Experience Designer: Teia Hagood
Content Strategy: Alyssa Foegelle
Content Strategy Lead: Rikki Spacy
Product Manager: Anne Veit, Leah Bongiovanni 
Project Manager: Michelle Loeper, Kevin Kettler