The client was incurring a cost each time a customer entered a new number into the security interdiction modal. This was the problem we needed to solve, along with providing the ability to navigate safely onto credit card sites without plastic cards in hand.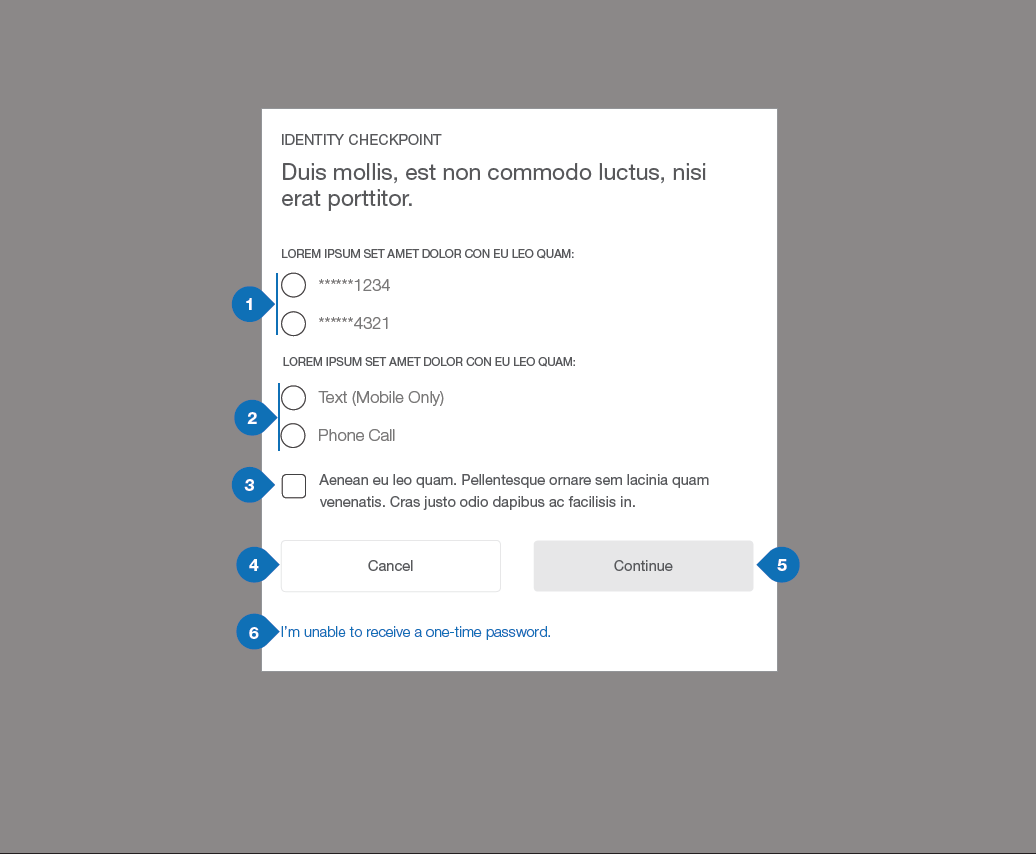 (Security Interdiction Modal)
We removed the ability to enter new phone numbers from the security interdiction modal and provided a route for the customer to complete the Forgot User ID or Password flow without their plastic card.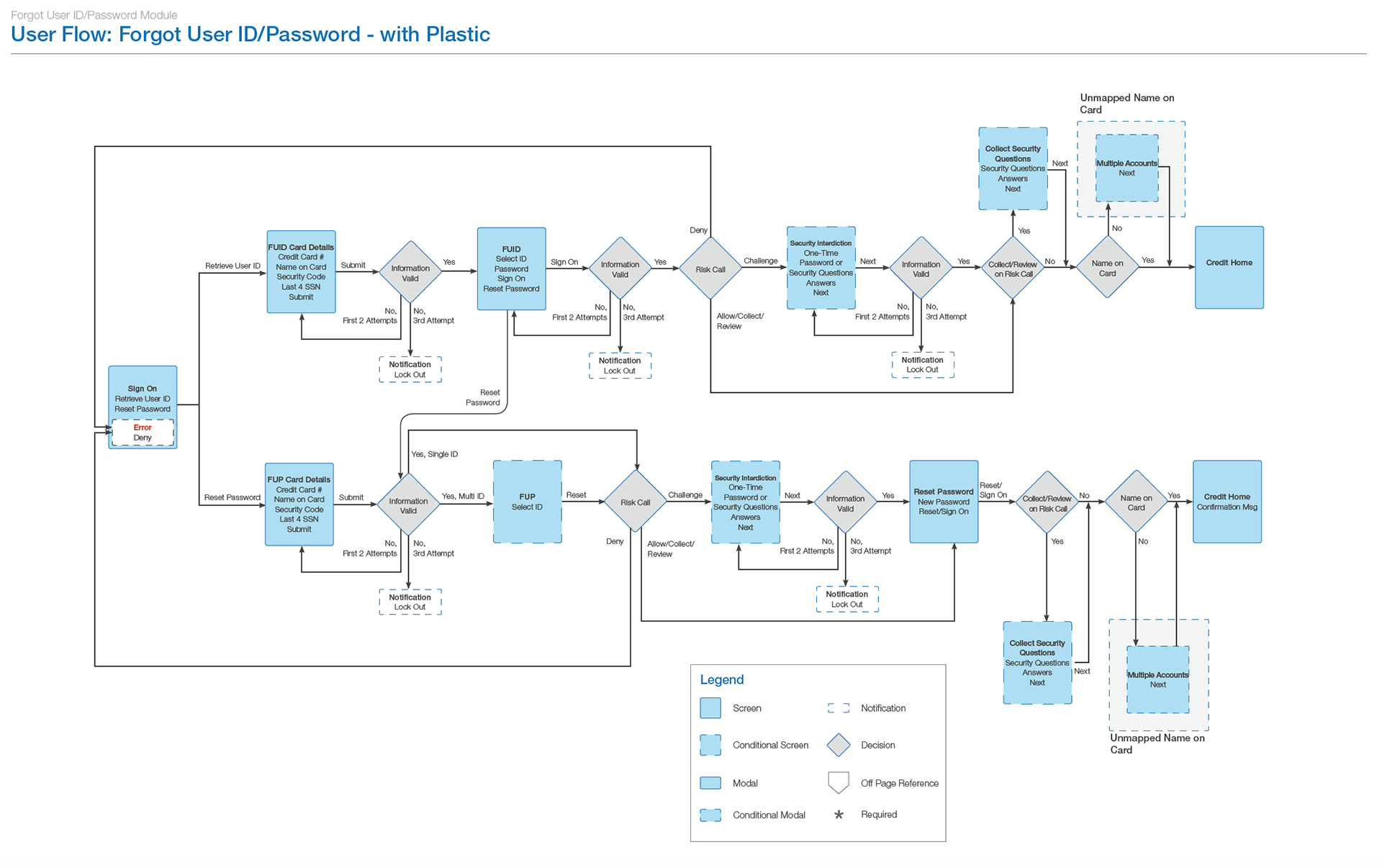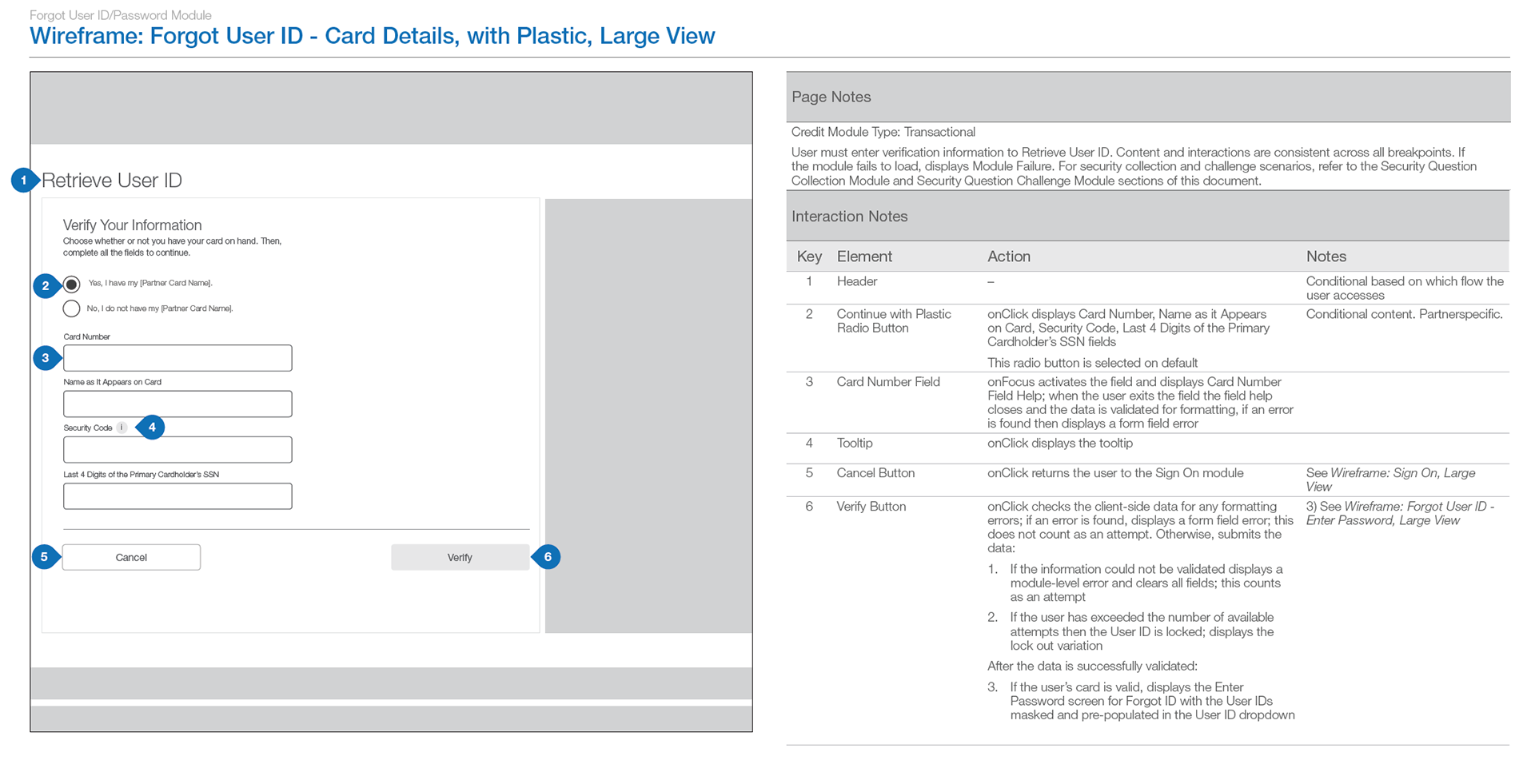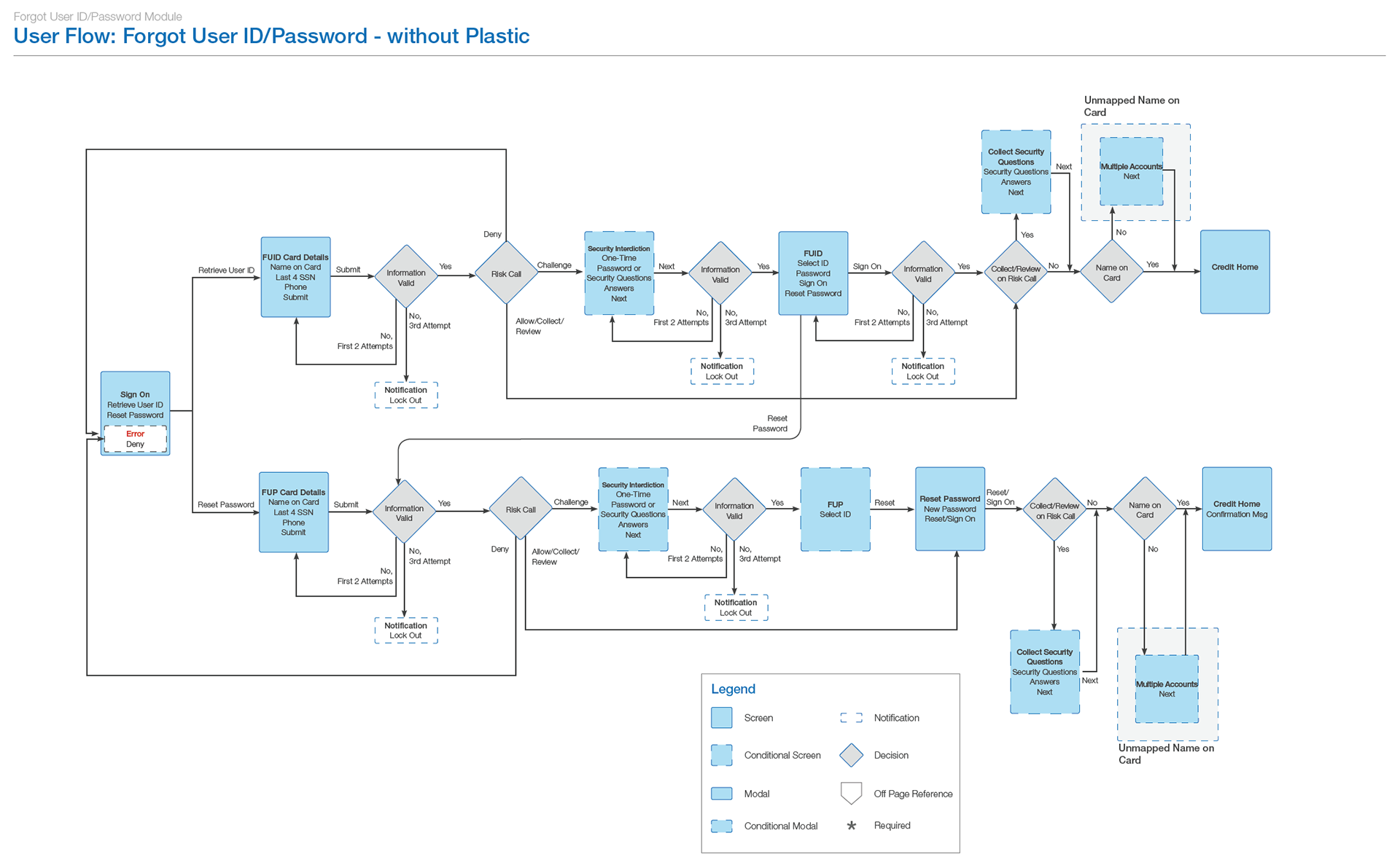 Digital Agency: Publicis Sapient
Creative Director: Kim Morgan
Director of UX: Kristin Miller
Senior User Experience Designer: Teia Hagood
Content Strategy Lead: Rikki Spacy
Product Manager: Adrienne Birney
Project Manager: John Kolenda